Azza Fahmy
- 50 Years
▪︎
A digital visual experience to document 50 years of Azza Fahmy.
Team
---
Yasmine | Nada | Nardine
---
Scope __
---
web design + web interaction
---
Sector __
---
Fashion
---
.
50 years of Azza Fahmy
To celebrate the 50th year of Azza Fahmy Jewellery, we created a website experience visually documenting the brand's journey from the very beginning to the year 2020.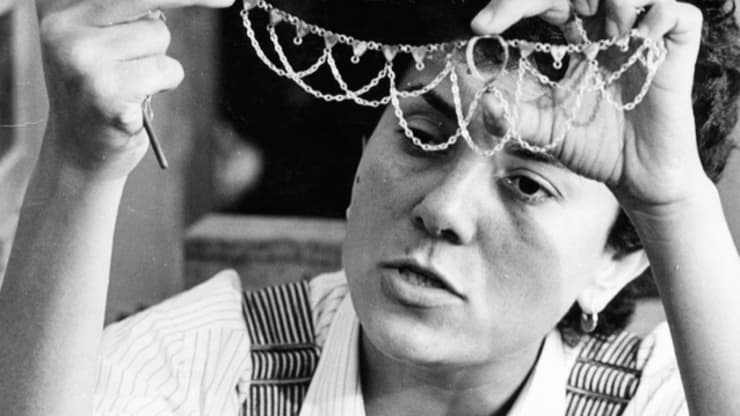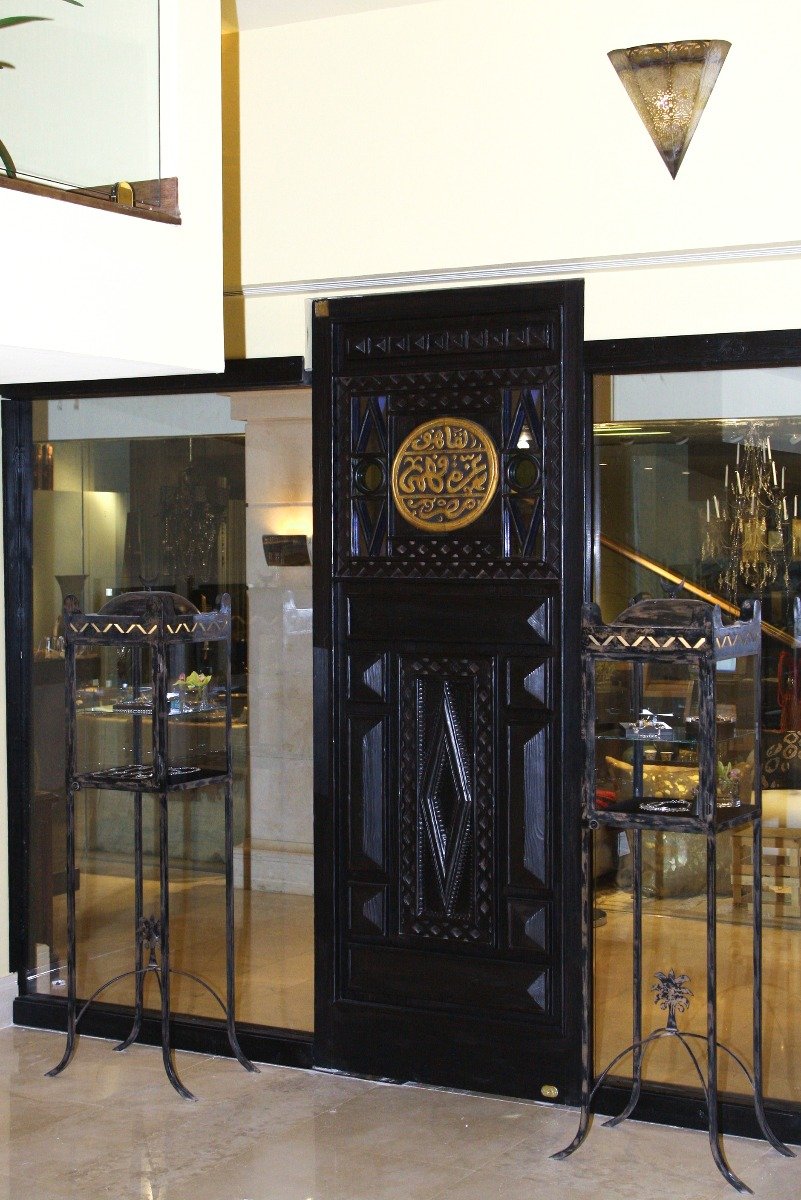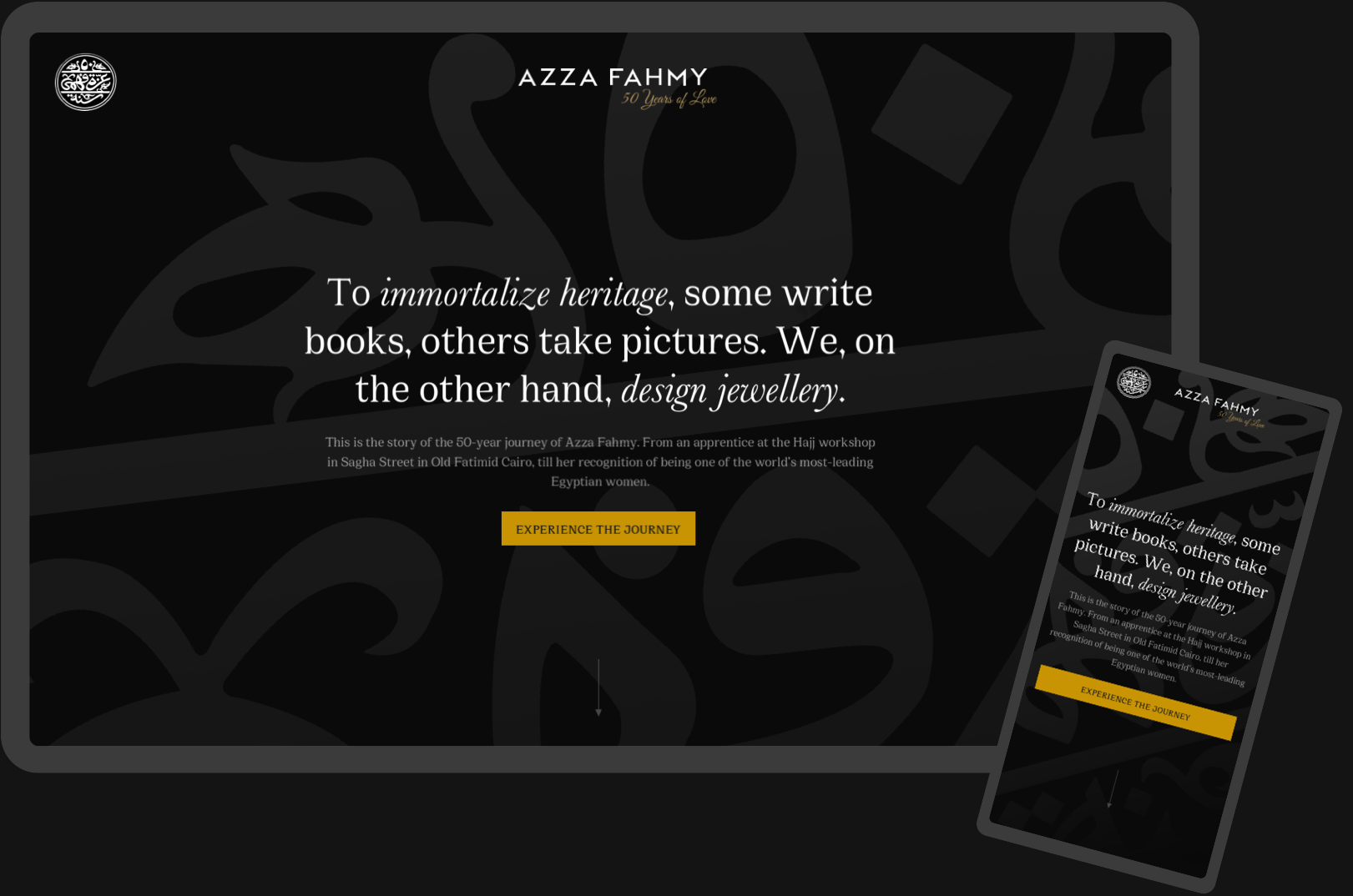 Intro to 1969
We start with an iconic quote on the homepage to establish Azza Fahmy's passion and vision for her brand. Upon starting the website journey, the very first stage of jewellery career begins in 1969 in which she tells the story of her beginings.
T

The website experience is dependent on the timeline slider on the left (or on top in the mobile version) in which the user can slide up and down or select the year they'd like to view. Upon selecting the year, the user is guided to the year page in a soft and smooth transition.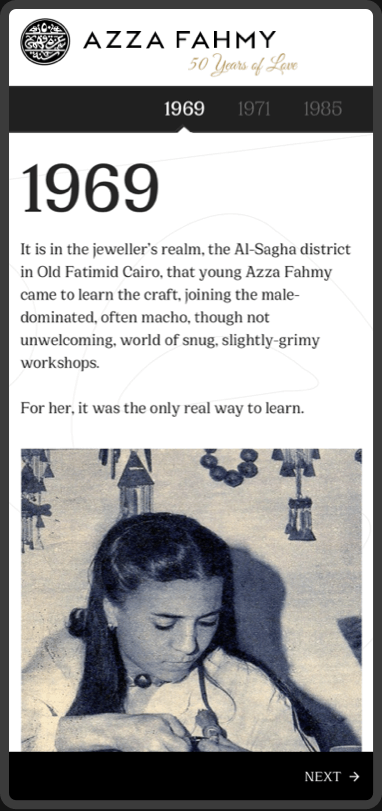 1969 to 2012
In the years with iconic collections such as 2012, the most popular pieces are displayed in information cards linking to the actual products on the official Azza Fahmy website.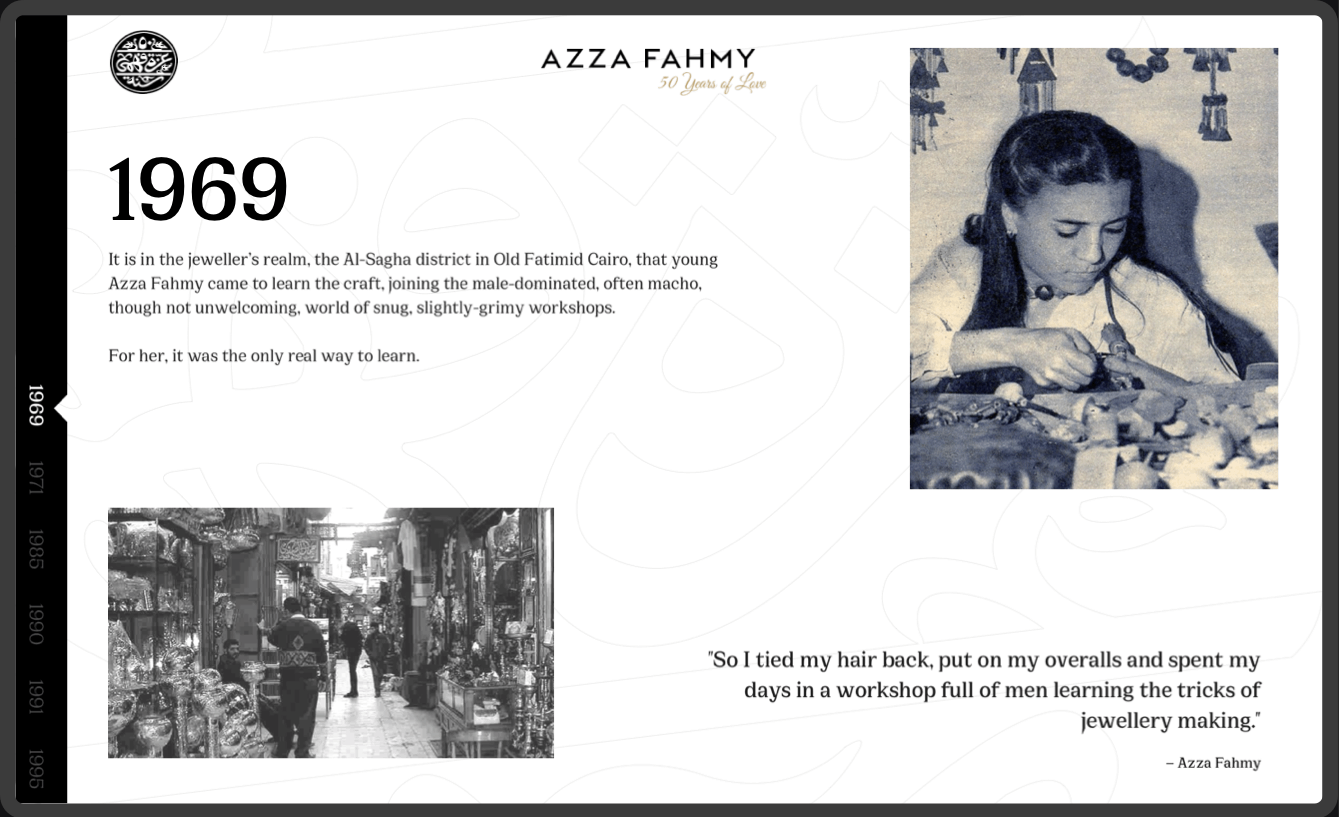 2012 to 2014
In years when iconic events are occuring such as the collaboration with Matthew Williamson at London Fashion Week, a gallery displays the images accompanied with the collection's products.
ere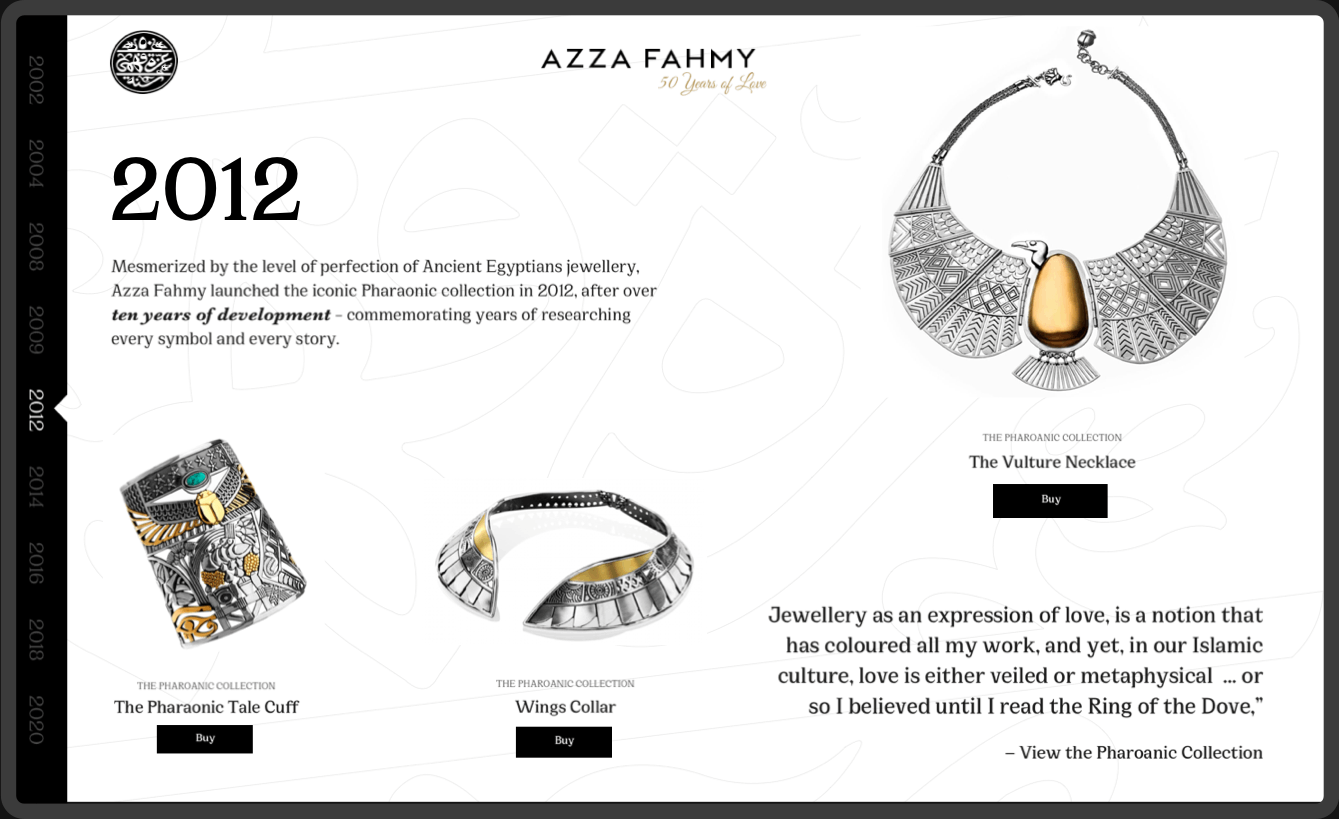 collection Product cards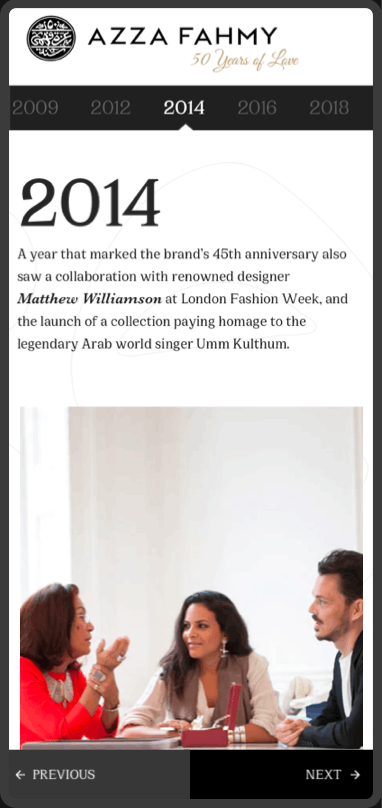 2020 celebration page
The final page greets the user celebrating the 50th year of Azza Fahmy. By clicking the button, the user can learn about the celebrations held by Azza Fahmy on their main official website.